MEDIA RELEASE
For Immediate Release February 10, 2015
Man Shot
Sheriff Jimmy Harris states as follows:
Sheriff Jimmy Harris reports that on February 9th Deputies, Crossville Police Department, and Geraldine Police Department responded to a shooting at 45854 Hwy 75 Lot 9 in the Painter area. When the Deputies and Officers arrived on the scene they found Gregory Britt age 25 appeared to have been shot in the hip. Britt said Dewey Lee Parris, 46 of Crossville came to his residence and asked him to take him to the beer store, when Britt said no they began to argue. Parris struck Britt in the head and face with a pistol and held Britt against his will for an hour and a half. Britt managed to escape and while running away from his residence Parris opened fire striking Britt in the hip. One of the rounds fired struck a camper next to Britt's residence with two occupants inside, neither of the two were injured. Parris then fled the scene in a blue passenger car. DeKalb Ambulance Service arrived and transported Britt to Marshall Medical South. At 3:45am Deputies and Investigators arrested Parris for Attempted Murder and Discharging Firearm in an Occupied Dwelling. When Investigators asked Parris for a statement he refused and just told them it was self-defense. Charges were approved by District Attorney Mike O'Dell.
Britt was released early this morning from Marshall Medical South. Parris remains in the DeKalb County Detention Center with no bond set at this time.
Sheriff Harris states "Crossville and Geraldine Police Departments did great job on assisting our Deputies secure the scene till more Deputies and Investigators could arrive. We are glad that our Investigators made a quick arrest on this incident and Britt did not receive any life threating injuries."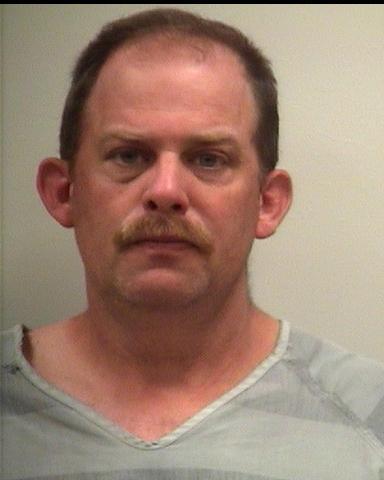 Dewey Lee Parris