MEDIA RELEASE
For Immediate Release April 29, 2015
Man Arrested for Burglary
Sheriff Jimmy Harris states as follows:
Sheriff Jimmy Harris reports that on April 26th an Ider Police Officer was doing patrol checking local buildings and businesses. The Officer noticed a vehicle parked behind a storage building located on Alabama Highway 75 in Ider. The Officer found a male in a storage unit pulling stuff out. While the officer was questioning the suspect he noticed a pair of bolt cutters lying beside the lock that had been cut and after further questioning the suspect admitted that he was breaking into the building to steal. The DeKalb County Investigators were called to help with the case. Jason Gabriel Shavers, 33 of Flat Rock was arrested and charged with Burglary and Possession of Burglary Tools. Shavers was transported to the DeKalb County Detention Center where he remains awaiting bond. Investigators are working with Shavers to try and solve other storage building burglaries in the area. All leads are being followed up on and further investigation is pending.
Sheriff Harris states "this was a great job on Ider Police Department noticing the vehicle and following up on it. In the past serval months we have had numerous burglaries and damage to storage units in Ider, Henagar and Sylvania. Also in Jackson County and Dade County Ga. We are trying to work with as many of these Departments and Offices to obtain more leads. Please contact us or your local Law Enforcement if you have any information in these cases."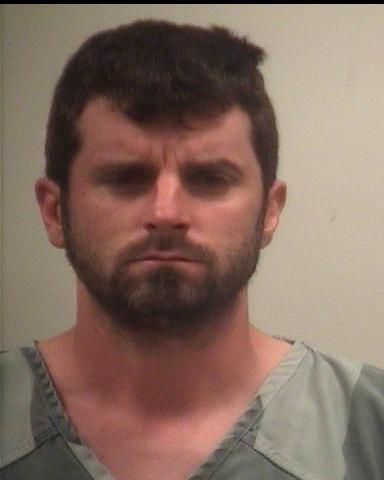 Jason Gabriel Shavers