MEDIA RELEASE
For Immediate Release September 12, 2016
Damage to a Grave Stone
Sheriff Jimmy Harris states as follows:
On September 8th DeKalb County Sheriff's Office received a call about damage done to a grave stone at the New Canaan Baptist Church Cemetery on County Road 23. A witness had called the care taker of the cemetery to report suspicious activity of a male subject in the cemetery and described the vehicle and the clothes the male was wearing. When the deputy arrived at the Church he met with the care taker of the cemetery. The care taker showed the deputy the grave stone that had been spray painted and told him it was the grave of Christopher Jack Lowrey's wife and stated that a witness called about some suspicious activity.
The Sheriff's Office also received a phone call from a Police Department in North Carolina stating that they had a citizen that has been receiving threats from Lowrey and have received pictures of Lowrey beside the spray painted grave stone at New Canaan Baptist Church Cemetery.
When deputies and Geraldine Police Officers went to Lowrey's residence they noticed a vehicle that fit the description that the witness gave. When the deputies and officers made contact with Lowrey he had on clothing that matched the description the witness stated the male subject in the cemetery had on. Christopher Jack Lowrey, 46 of Crossville was arrested and charged with Destruction/Desecration of Burial ground.
Sheriff Harris says "it is very disturbing that anyone would destroy or damage anything in a cemetery. The Deputies and Geraldine Police Officers did a great job on making this arrest. We are continuing to interview witnesses and are still in contact with North Carolina officials. This is still an ongoing case."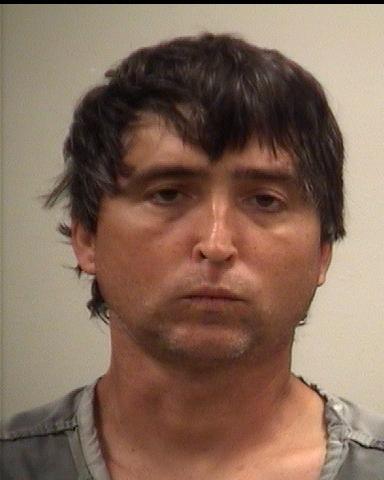 Christopher Jack Lowrey