MEDIA RELEASE
For Immediate Release
September 5, 2014
Capital Murder Warrants Issued
Sheriff Jimmy Harris states as follows:
Sheriff Jimmy Harris reports the body discovered in Ider August 31st has been identified and the case is a homicide. Alabama Department of Forensic Sciences performed an autopsy on the body and the victim is identified as Daniel Thomas Fuller, 33 of Geraldine who was reported missing August 12th to the Geraldine Police Department. Family members stated it was not unusual for Fuller to be gone for long periods of time but they had no contact for several weeks this time. The DeKalb County Sheriff's Office started working the missing person case August 13, 2014 and began to follow leads and track Fuller. Fuller's car was reported to be near Ider and was checked in late July with no one around it. The car was moved later but no one had contact with Fuller. Family members contacted Ider Chief Crabtree about the missing person and several volunteers rode over a wooded area near the Mule Day campground. A rider on horseback found the body and the scene was secured for investigators. Evidence was collected and the body was sent to Alabama Department of Forensics Science in Huntsville. The death was listed as a homicide and the cause of death is not being released at this time. The Investigation is on-going.
After presenting evidence to District Attorney Mike O'Dell, a Capital Murder Warrant was issued for the arrest of Daniel Adam Beaty, 32 of Valley Head. Beaty has been in the DeKalb County Jail since mid-August on unrelated charges. Beaty will have no bond for the capital murder charge.
Harris states "this was a brutal murder and we are glad to have this suspect in custody. We can't reveal details on this case because we are still interviewing witnesses and gathering evidence. We have a lot of evidence to submit to the lab and we are very confident in our case so far. We talked with the victims' family yesterday and we are proceeding with the case. The District Attorney is aware of the circumstance and has been in contact with our investigators constantly since the discovery of the body. We had to wait a little while to release this information due to the sensitive nature of the case and the evidence. When we got the written report we were able to proceed. This is a tragic situation for both families and everyone involved.
I am proud of the hard work that all of our people have put into this case and the great job done by Forensics. We are lucky to have good working relationships with all the other agencies. The Center for Applied Forensics at JSU has been very helpful also in this case. I appreciate District Attorney Mike O'Dell and his staff for all the help in this case as we continued to find new leads and evidence. I am especially grateful for the volunteers that helped locate the body and get this family some closure."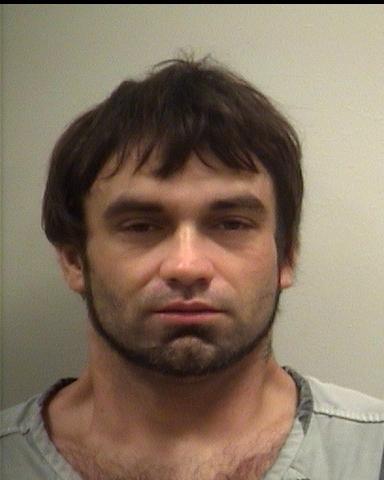 Daniel Adam Beaty