MEDIA RELEASE
For Immediate Release August 13, 2015
Assault and Theft Arrest
Sheriff Jimmy Harris states as follows:
Sheriff Jimmy Harris reports that on August 9th the DeKalb County E911 received a call of a white female at the intersection of County Road 25 and County Road 29. The female was identified as Rhonda Hancock, 54 of Collinsville and had appeared to have been assaulted. Hancock was taken to DeKalb Regional Hospital for treatment by a friend. Kevin Hancock, 31 of Collinsville was questioned as a person of interest in the assault and was charged by DeKalb County Sheriff's Office for felony domestic violence 2nd degree and transported to DeKalb County Detention Center.
On an unrelated note. On August 12th an ongoing investigation led to the arrest of Hunter James Johnson, 21 of Rainsville for 10 counts Forgery. Also on August 12th. The DeKalb County Sheriff's Office had received leads from the community about thefts in the Kilpatrick area. This led to two juveniles arrest for 3 counts of Burglary and 3 counts of Theft of Property. The juveniles were transported to Coosa Valley Detention Center in Anniston, AL.
Sheriff Harris states "we want to thank the citizens of the county for continuing to call in information that helps us in our cases. Investigators Tony Blackwell and Jack Fowler did an outstanding job on following up on the information received and making these arrest."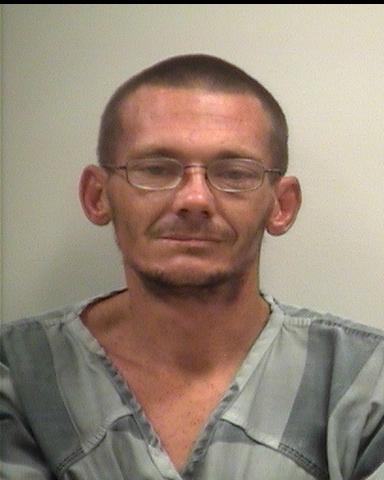 Kevin Hancock